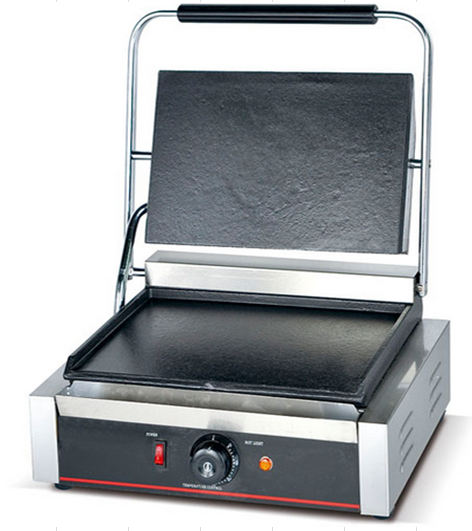 ​Panini Griller (Both Side flat)
SKU 00002
Product Details
Panini Griller(Both Side flat)
Dimensions: 410 x 350 x 210 mm
Power Consumption: 2.2 kw
Voltage: 220v
Temperature Range : 0-300 C
Make a delicious panini with a number of creative and innovative recipe ideas. This healthy and quick meal is sure to fill you up and satisfy your family and friends for lunch or dinner. You can also make a dessert panini to enjoy at the end of the night!
18 Surprising Things You Can Make In A Panini Press : Click here
*non returnable product. (check our return policy at checkout page)

Order Processing Time : 2-3 days* Depends on Product availability & other factors.
Save this product for later