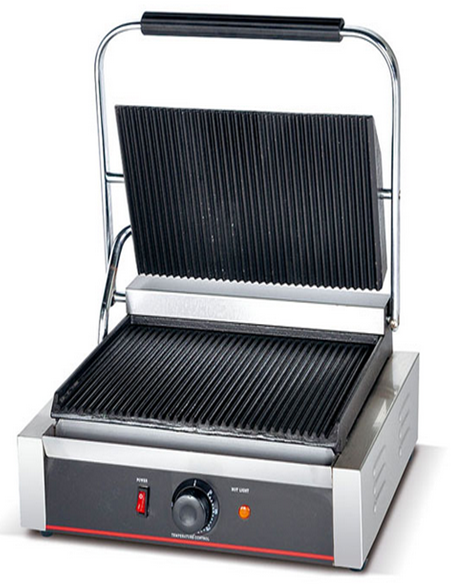 Panini Press Griller (Both Side Grooved)
SKU 0011
Product Details
Panini Griller(Both Grooved)

Dimensions: 310 x 350 x 210 mm
Power Consumption: 1.8 kw
Voltage: 220v
Temperature Range : 0-300 C
Using a panini press or panini griller is one of the fastest and easiest methods for creating the perfect grilled cheese sandwich. The heat is evenly distributed from both sides, the weight from the top of the grill presses the sandwich perfectly, and most importantly there's no flipping involved.
How To Use:
Order Processing Time : 2-3 days* Depends on Product availability & other factors.
*non returnable product.
(check our return policy at checkout page)
Save this product for later